FROM THE BOOK JACKET:
After three years of high school, Margaret still isnt any closer to what she wants: to sing and dance on Broadway, to be a model like Twiggy, to be madly in love with someone other than Paul McCartney. Its not much to ask, but with her friends Grace and Isabelle shes willing to adjust her goals for the summer to a job, a car, and a boyfriend.
When Grace gets a job downtown at the Emerald Cafe, where Teddy, a dreamy college kid, tends the meat buffet, it looks like she, at least, is almost halfway there—until Teddy asks for Margarets phone number. Normal might not be all its cracked up to be (high school graduation, marriage, and housewifery, really?), but as Teddy complicates the girls friendship, it slowly becomes apparent that normal might mean something different, and infinitely trickier, to him. As the old friends, with adulthood looming, navigate the newly confusing territory of love and sexuality and identity, everything they thought they knew is suddenly, frighteningly thrown into question—and they discover that between the dream of stardom and the certainty of housekeeping theres a vast unsuspected world of peril and possibility.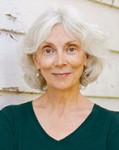 AUTHOR INFO:
Jane St. Anthony is author of
The Summer Sherman Loved Me
,
Grace Above All
, and
Isabelle Day Refuses to Die of a Broken Heart
, which was a finalist for the Minnesota Book Award and won the Midwest Booksellers Choice Award for Young Adult and Middle Grade. She lives in Minneapolis and works with young writers.